Yeholot- Tafnit Program - Board Members
Mr. Gil Shwed, Chairman of the Board

Founder, Chairman and Chief Executive Officer at Check Point Software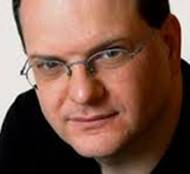 Technologies. Mr. Shwed has received numerous prestigious accolades
for his individual achievements and industry contributions, including
an honorary Doctor of Science from the Technion,the World Economic
Forum's GlobalLeader for Tomorrow for his commitment to public affairs
and leadership in areas beyond immediate professional interests.
Mr. Shwed is amember of the Board of Trustees of Tel Aviv University and
the Chairman of the Board of Trustees of the Youth University of
Tel Aviv University.

---
Major General (Ret.) Gideon Sheffer- Deputy Chairman of the board,
Corporate Vice President for Strategic Planning, Elbit Systems

Served in the IDF for more than thirty years in various command and staff
positions including Head of Manpower Directorate at the IDF General Staff,
Head of the Air Division at the Israel Air Force (IAF), Commander of an IAF
base and Head of the IAF Operations' Department. In 1982, received the
Air Force Commander's Citation for his part in air combat. Former head of Israel's National Security Council.
Major General (Ret.)Shaffer is a graduate of Harvard University's Advanced
Management Programm
---
Mr. Meir Elmaliah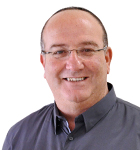 Senior Vice President and Deputy Director General- Rashi Foundation.
Meir started his career as an educator in the southern development town of
Dimona,eventually becoming the principal of a local high school with 450
students. He then moved into local government and over the years, became
an expert in financial planning and management. Meir has held key positions in various local and regionalauthorities including Executive Secretary of the Dimona Municipality, Treasurer of Dimona Municipality and Director of the
Foundation for the Development of Dimona. He has also served as Treasurer
for the Lachish Regional Council and the Savion Local Council.
Meir has directed the Foundation's financial division since 1999 and was
appointed senior Vice President in charge of operations in 2003.
---
Mr. Avi Hardon
VP and Legal Advisor, Rashi Foundation.
Avi was born and raised in Tel Aviv, graduated his law studies in London in
1995 and subsequently earned an MBA. He worked in a Tel Aviv law firm
specializing in commercial law and tax law and then worked as an independent
lawyer in his own office before joining Rashi as Legal Advisor in 2003. Avi
heads the Foundation's legal department and his work includes drafting contracts
with philanthropic partners,government ministries, local authorities and other
large organizations.
---
Ms. Varda Levy

Holds a Master degree (MA) in public management in the educational system, a
B.A in political science and history and also has a teaching certificate. In addition,
Ms. Levy is a graduate of the school principals' course at Tel Aviv University.
During 2001-2010 Ms.Levy was a general supervisor at the Ministery of Education,
southern district. She supervised two high schools and was the district referent for acceess to
higher education. During 2002-2010 Levy chaired the
committee for treating pupils with learning disabilities in the southern
district. Ms. Levy has run various high schools in Ashdod, Yavne and Rehovot.
From 1974-1980 taught at the Mekif 1 School in Haifa.
---
Dr. Miri Levin-Rozalis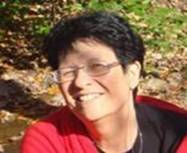 Senior lecturer, Department of Education, Ben Gurion University
(Ph.d in Sociology,M.A. in Sociology – Anthropology and psychology,
B.A. in Behavioral Sciences) Former head of Educational Management,
Policy and Society Track at Ben Gurion University, and the head of the
graduate and post graduate program in evaluation.Co-head program in evaluation program for teachers at the Moffet Institute,
Tel Aviv Univeristy and Evaluation consultant for the Davidson Institute of Science
Education at the Weizmann Institute of Science. Author of numerous articles and scientific reports, edited
(with Prof. Riki Savaya), Issues in Evaluation in Israel. Dr. Levin- Rozalis won the Emerald Literati Network
Award for Excellence in 2009. Served as board member at the "Yahdav" association and other organizations.
---
Ms. Zehorit Peretz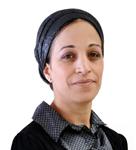 Finance Director, Rashi Foundation.
Zehorit studied accounting at the Ramat Gan College and apprenticed
at Kesselman & Kesselman (now PwC Israel), one of the largest
accounting firms in Israel. As a certified accountant, Zehorit worked
at Menen Medical and at the outsourcing division of Taldor before joining
Rashi in 2005. She served as deputy director of the finance department
for three years until being chosen to head it in early 2013.
---
Ms. Sigal Perez-Yahalomi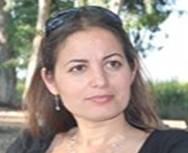 As of 2009, General Director of AKIM Israel - National Association for
the Habilitation of the Intellectual Disability in Israel. In the past, served
as the Deputy General Director of Bat Yam Municipality, responsible
for education, welfare and PR. Also served as a therapeutic
criminologist at the Youth Advancement Department in the Tel Aviv
Municipality, criminology lecturer and a news editor at the "Ha'Ir"
newspaper (Schocken Publishing). Ms. Perez earned her BA in
Criminology and Education and MA in Political Science.
---
Ms. Rachel Tirosh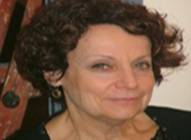 An experienced educator, with 34 years of practice in the
Education system. Most recently, retired after serving as
a high school principle in Be'er Sheva for 11 years.
Nowadays, Ms. Tirosh is involved in academic consulting
and educational tutoring. Ms. Tirosh holds an M.A in Education.
---
Ms. Lili Weinstein Yaffe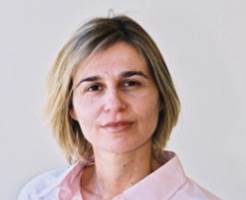 Worked at Rashi Foundation for 12 years, serving as the legal
advisor and responsible for promoting different projects, among
them- cooperation between the Foundation and ministries in
the fields of education, welfare and health, programs for
prevention of family violence, promoting the field of partnerships
in the Foundation etc. Served as the legal advisor
and project manager at the Marc Rich Foundation.
---
Mr. Liron Azriel
Liron was born and raised in the southern town of Dimona. While studying for his BSc in Information Systems Engineering at Ben-Gurion University, he began working as a teaching assistant in Rashi's Tafnit program. After two years at the Bezeq International phone company, he returned to Tafnit to fill the position of statistics coordinator and from there transferred to Rashi's head office, where he is responsible for the entire network of information systems of the Foundation.